Samson (1994-2004)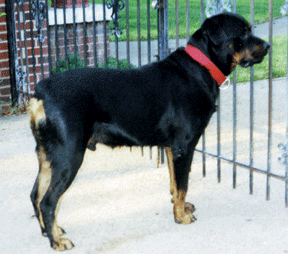 Samson was a Rottweiler who was a friend, companion and sweet spirit. He was extremely devoted to his family and loved to meet people. He was always happy and eager to please. If we told him to do something, he would try his hardest to understand what we wanted. We have found that Rottweilers are good companion dogs suitable for indoor living with daily walks and exercise. Samson was a 150 pound male who loved life with his family.
Our Rottie was 10 years old when he died of ehrlichiosis, an insidious bacterial disease that is spread by infected ticks. Samson was an indoor pet but somehow still contracted ehrlichiosis. If your dog has any of the symptoms of the disease, early detection and treatment are essential if the animal is to be saved. The drug, Imizol®, has been shown to be effective in the treatment of ehrlichiosis but has not been approved yet for canine use in the US. This drug extended Samson's life for nearly two years.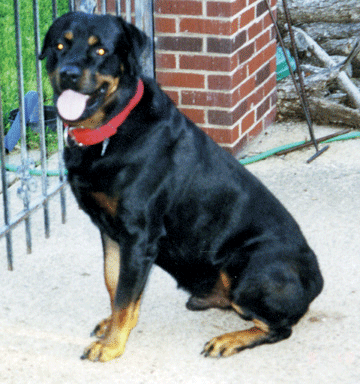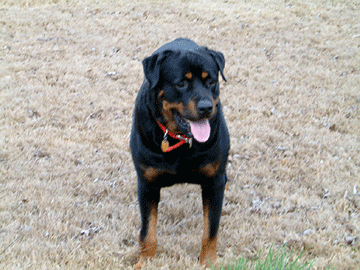 The Talking Rottie 1 (Quicktime)
The Talking Rottie 2 (Quicktime)
Samson (with Maggie on left) as a young boy.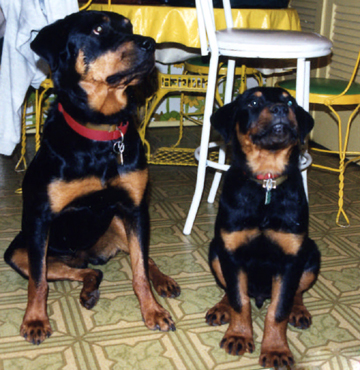 Meet our new boy, Gandalf, son of Dallas, grandson of Chewbacca at 10 weeks.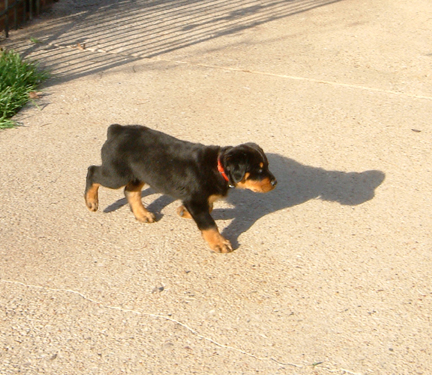 Gandalf (2005-2014)
Gandalf at five months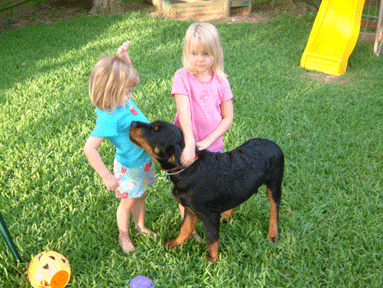 Gandalf at seven months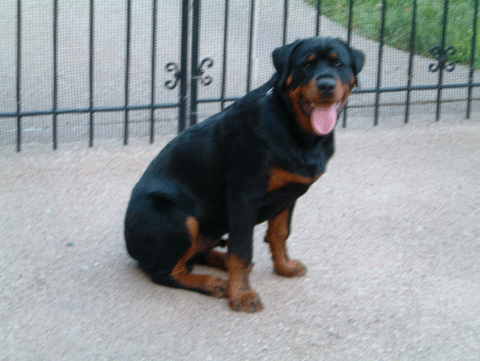 Gandalf at eleven months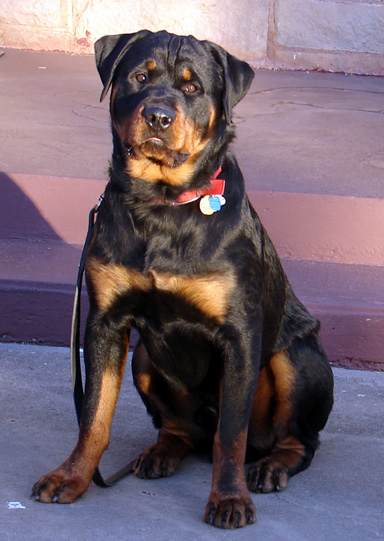 Gandalf's First Novice Rally Qualification (13 mo)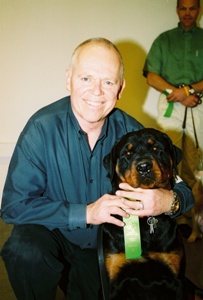 Gandalf with Novic Rally title (13 mo)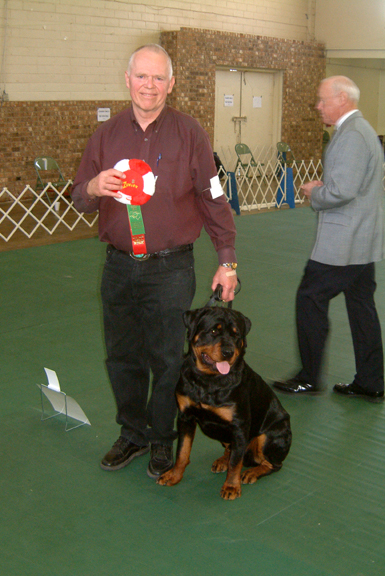 Almost Two Years Old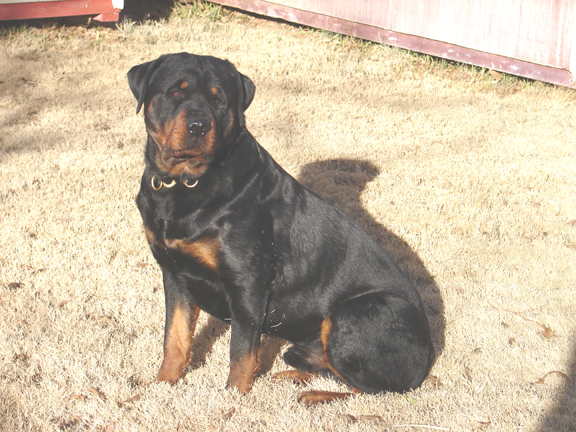 New Puppie: Diesel Von TopRotts